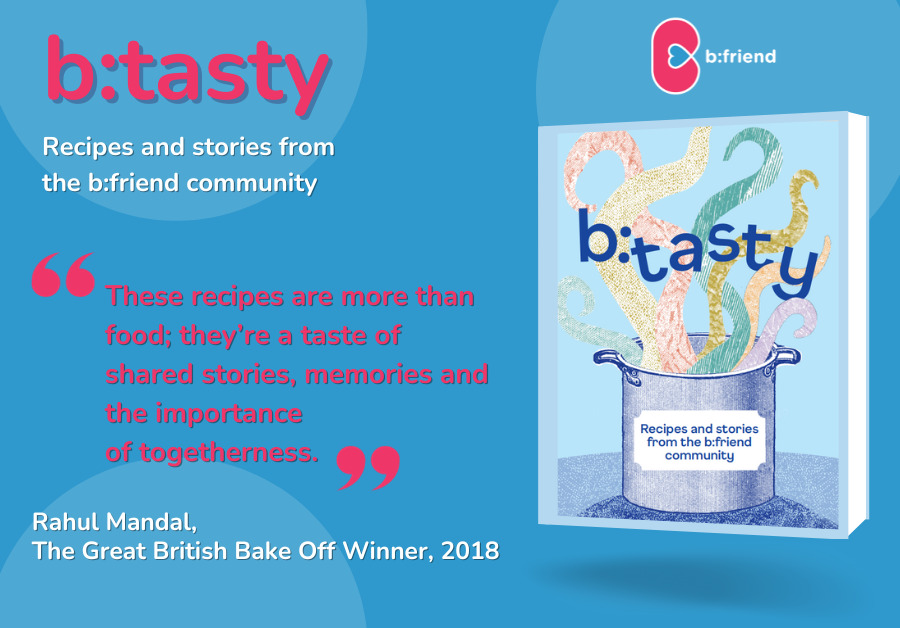 Launching our first cookbook: b:tasty – Recipes and stories from the b:friend community
We are very excited to announce that on 28 November 2023, we are releasing our charity's very first cookbook: b:tasty – Recipes and stories from the b:friend community.
We know that food is a great unifier, and we created this cookbook to capture the special recipes, memories, and stories passed down through generations. It is a great collection of delicious recipes from our older neighbours, but it is much more than that. These are incredible stories from our community, connecting past and present.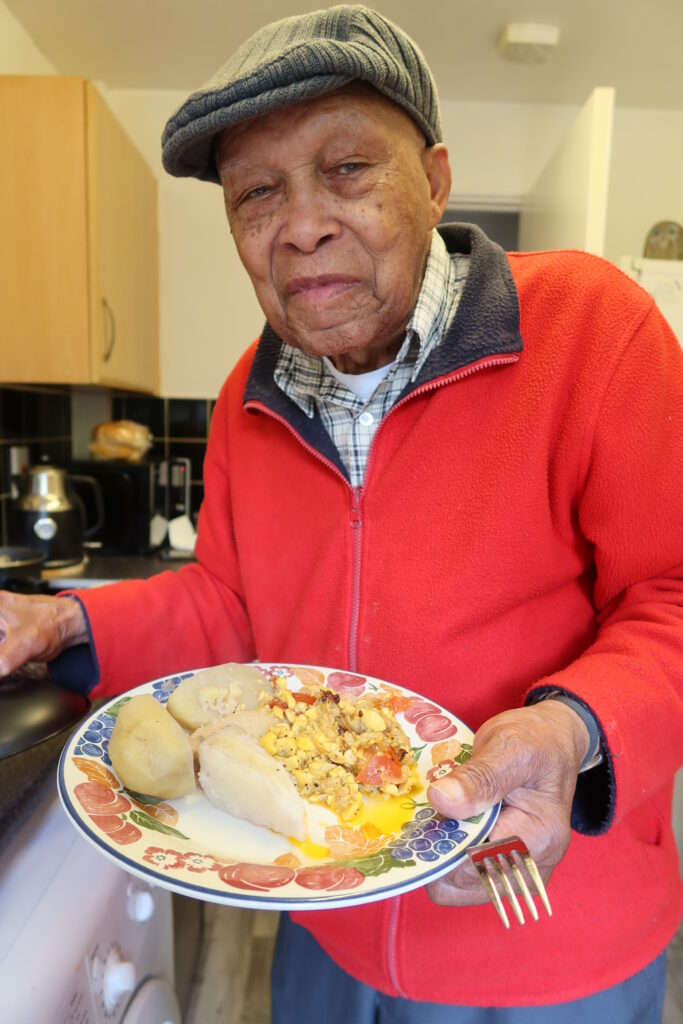 The book is filled with recipes collected from our older neighbours and also contains a special contribution from Rahul Mandal, 2018 The Great British Bake Off Winner.
Rahul said: "These recipes are more than food; they're a taste of shared stories, memories and the importance of togetherness."
A few older neighbours also shared their 'dream dinner' fantasy menu – with their favourite food, location and dinner guest of choice. Readers can listen to them by scanning the QR codes on the pages, which will take them to an audio recording of the older neighbours' voices. In addition, the book features a couple of QR codes linked to bonus video content.
A minimum of £7.50 from each book sale will go towards supporting b:friend's work to combat loneliness and social isolation experienced by older neighbours.
Join the launch party!
b:friend is inviting the public to come along and celebrate the launch of b:tasty at the Old Shoe Bar in Sheffield from 4pm on 28 November. To find out more about the launch and to book your place, click below.