Volunteering: how it works
We firmly believe no one should have no one. Our volunteer befrienders help us tackle the huge problem that is loneliness and social isolation. B:friend reconnects people aged 65 and above with their community and the people in it.
Our wonderful volunteers are paired with an older neighbour who may benefit from a little more company. It may be that they don't get out as much as they used to due to health, mobility, bereavement, loss of confidence. It could be that they still get out but don't get opportunities for meaningful connection and conversation. B:friend is a charity that supports the new friendship of a volunteer and older neighbour. We see the difference that company and friendship makes and it can be huge.
You will change someone's life. You are taking a step that not everybody does – you are giving something of yourself to help a stranger and that is awesome! Volunteering is very rewarding but friendship is a two-way street, you will gain a huge amount from this.
At b:friend we are flexible and responsive, we try to accommodate volunteer needs wherever possible. You will be supported by a volunteer coordinator. You will be valued – what you are doing is brilliant and has such meaning.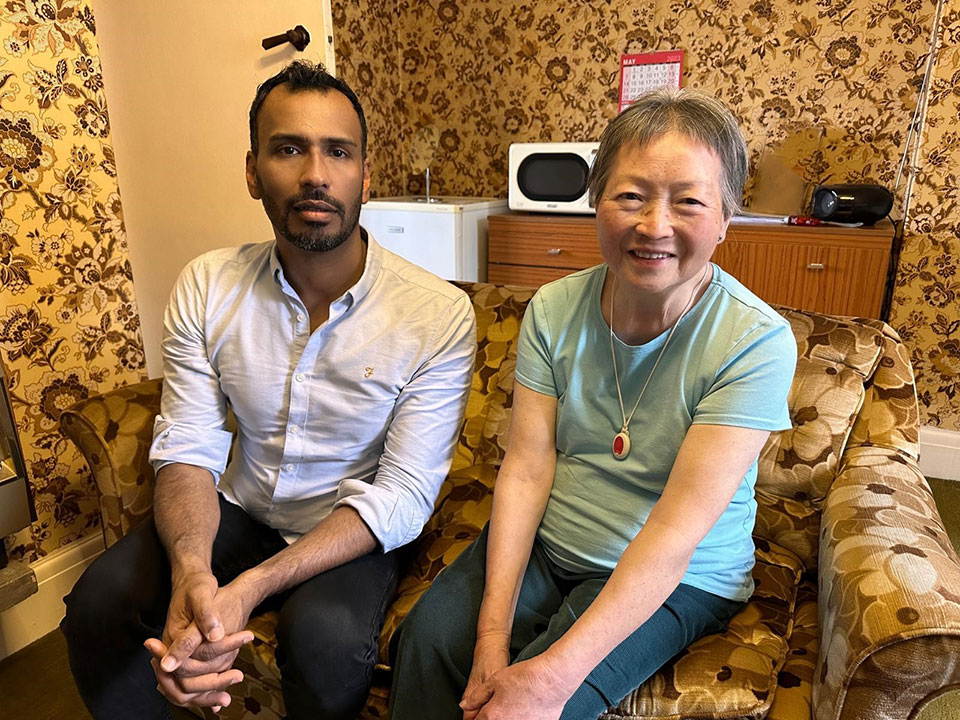 We ask you to visit an isolated older neighbour in their home for an hour once a week, to have a chat and a cup of tea.
No experience is needed; you will be provided with all the necessary induction material and will be supported by a dedicated volunteer coordinator. Your volunteer coordinator will conduct an induction interview with you and will be your first point of contact with the charity. We are looking for people with the following attributes:
Friendly, empathetic, good listener
Fluency in English
Completion of a DBS check within 2 weeks of signing up – Free for our volunteers, paid by b:friend
Time – min. 6 months commitment
Responsible – let us know if you have any concerns about your older neighbour, and please keep in touch with your volunteer coordinator
How it works – the nitty gritty
Complete our online form 
You will receive an email from us with a link to complete your DBS check
Your volunteer coordinator will be in touch to arrange a 30 minute video call to meet and have a chat about all things befriending.
Once your DBS check is clear you can be paired!
The first time you visit your older neighbour in person you will be accompanied by your volunteer coordinator. After that you arrange your weekly visits.
Your volunteer coordinator will check in with you every so often but always feel free to contact us anytime
Enjoy!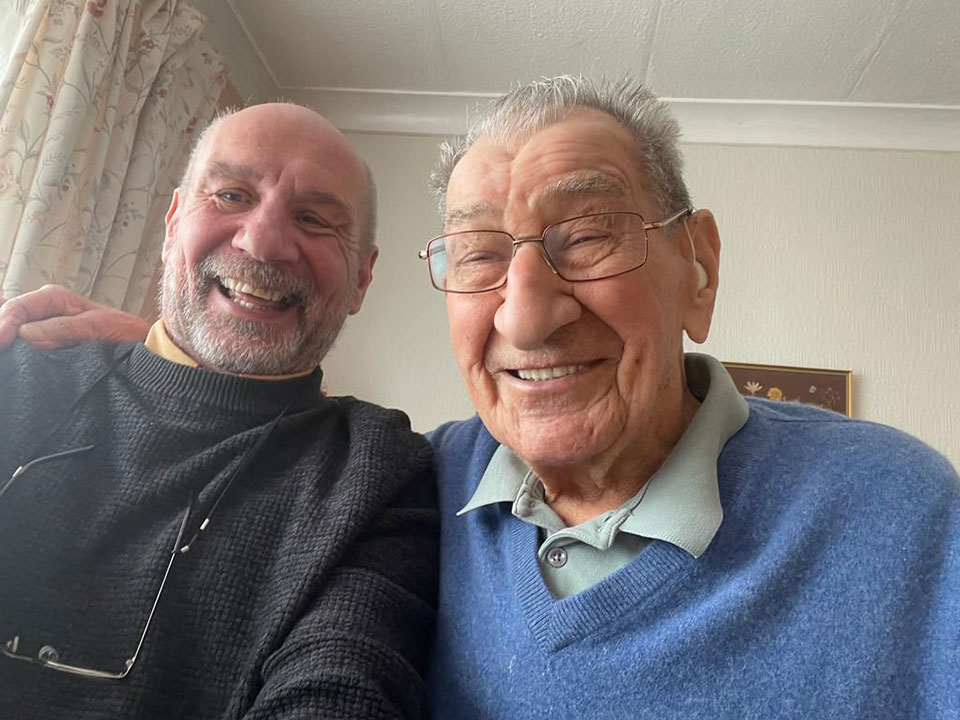 Live outside of our areas?
We still need you as a volunteer!
The definition of community is no longer geographically bound. If you live outside of the areas b:friend currently works in, there are still plenty of ways to get involved, including phone volunteering. If we won't be able to pair you with an older neighbour for face-to-face visits due to your location, we can match you with someone as a phone befriender. We highly value the time and efforts of our phone befrienders, and thanks to them we can provide support for even more isolated older members of the community.
Other volunteering opportunities
There are many ways to support b:friend. We have one-off, flexible and regular volunteering and fundraising opportunities:
Can you support our friendly groups? Be part of our community and help as a Social Club volunteer.
Do you have a special hobby or skill? Share your talent with our older neighbours at one of our Social Clubs
Host or take part in a fundraising event! Organise a bake sale, karaoke or boardgame night, or run a charity 5k. Have fun & raise money for a good cause.
Are you a passionate coder or software developer? Help us improve our online platforms.
Help us measure the impact of our befriending projects by completing surveys with our older neighbours.
What our volunteers have to say
Has it been 6 months already? Time has flown! It doesn't seem like two minutes. He [my older neighbour] is a part of my life now, and I genuinely look forward to seeing him every weekend. We both get on really well, and it's a pleasure getting to know him and call him my friend
Shaunagh, volunteer befriender
My older neighbour is in her 80s, but it's like talking to one of my mates who's my age. She's amazing, I love her.
Staceyleigh, volunteer befriender
I feel like we have known each other for years. Our friendship is so special.
Sam, volunteer befriender
Norah has not only given me amazing friendship these past few months but has shared wisdom, knowledge and compassion in such a unique way. I'm really lucky to have become friends with Norah.
Harvir, volunteer befriender
Befriending Heather has been such a valuable experience. Learning about her life and how she sees the world has taught me valuable lessons that I will carry with me in the future. I have made a friend in a very unexpected place, and I'm very grateful for the weekly biscuits we share. I have so much love for Heather, and for b:friend for bringing us together.
Lily, volunteer befriender