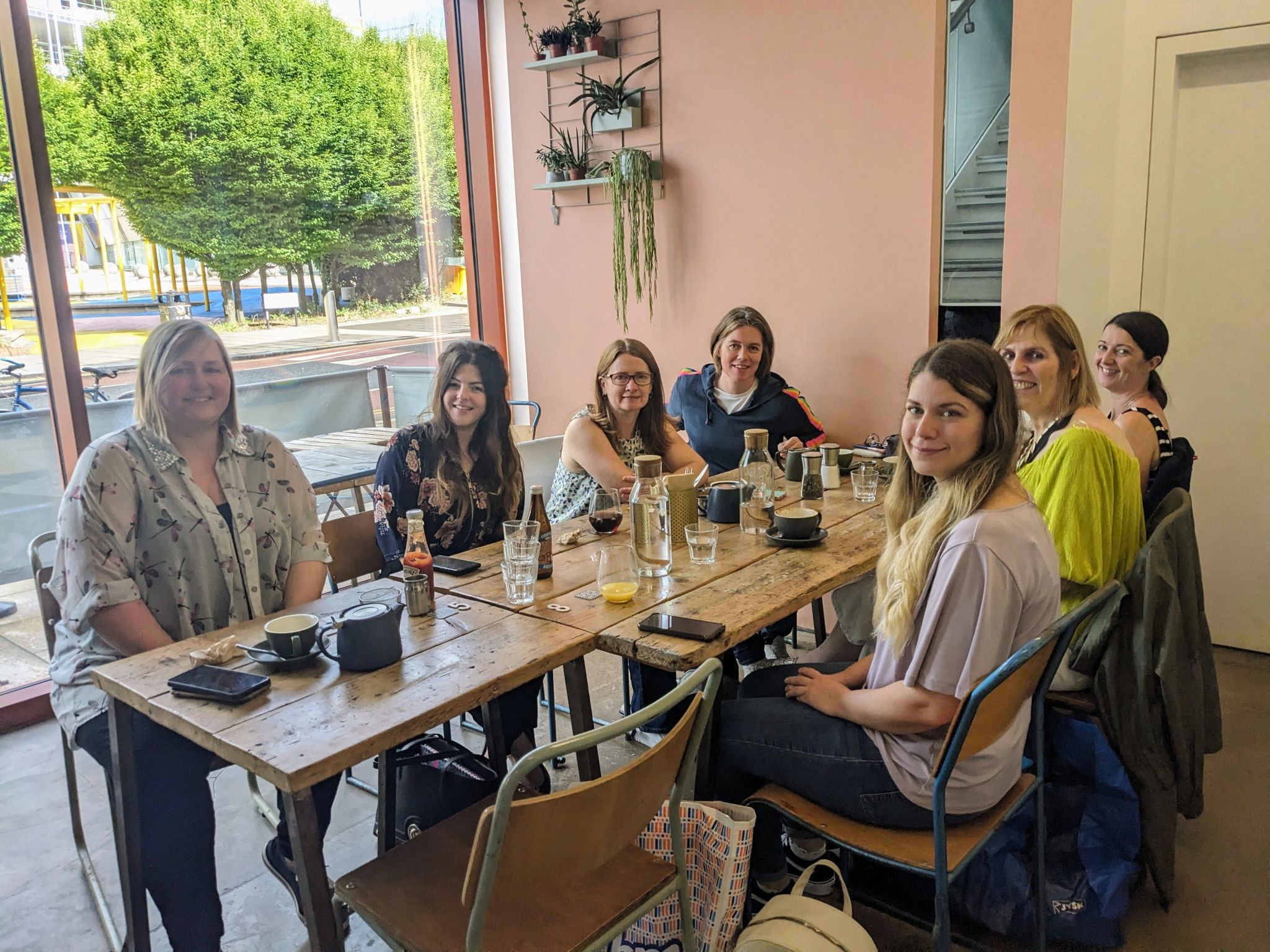 Welcome to the team, Laura!
Laura Coucom recently joined b:friend as the charity's new Befriending Coordinator. The team celebrated her first day with a b:friend welcome breakfast at the end of August.
Born and raised in Doncaster, Laura is looking forward to applying her skills and experience she gained in the corporate world.
Her role will include matching volunteer befrienders with isolated older neighbours in South Yorkshire, and she will also lead two of b:friend's Social Clubs in Wheatley Hills, Doncaster and Mowbray Gardens, Rotherham.
"I am really excited to join the b:friend team, as honestly, my nana is my best friend, and when I think that there are good, kind people my nana's age, living in our community without anyone, it makes me really sad," Laura said. "I believe b:friend do a great job and it is an amazing platform to help beat loneliness."
Laura's bite-sized bio:
Started at b:friend: August 2023
Love: Tom Petty & The Heartbreakers, My furbaby Ziggy, and I suppose I can't mention my dog without saying my fella too!
Dislike: Spiders, well any creepy crawlies really
Best b:friend memory: meeting the b:friend team and my social clubs for the first time, everyone has been so welcoming!